Bosean 4 in 1 Multi Gas Detector ,O2 CO H2S CH4 Gas Meter with Pump
2023-05-12 14:19:07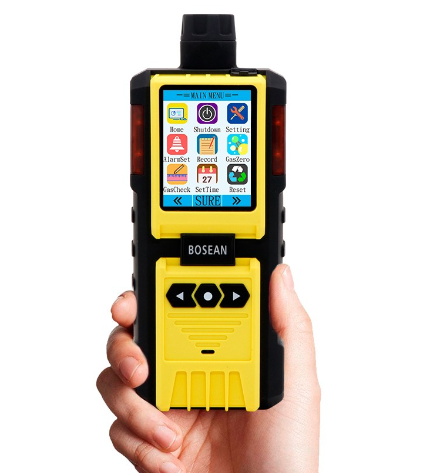 This is a product description for the Bosean Built-in Pump 4 in 1 Multi Gas Detector.
The device is designed to detect four different gases: Oxygen (O2), Carbon Monoxide (CO), Hydrogen Sulfide (H2S), and Methane (CH4).
One of the key features of this gas detector is its built-in pump, which allows for continuous monitoring without the need for manual sampling. The pump can draw samples from up to 50 feet away, making it ideal for use in confined spaces or areas that are difficult to access.
The device also features a large, easy-to-read LCD display that provides real-time readings of gas concentrations. It has multiple alarms, including audible, visual, and vibration alarms, to help ensure that users are alerted to any potentially dangerous levels of gas.
The Bosean Built-in Pump 4 in 1 Multi Gas Detector is battery-operated and lightweight, making it easy to carry and use in various settings. It's suitable for use in industries such as mining, oil and gas, and construction, as well as for first responders and emergency personnel.
Overall, this gas detector is a reliable tool for detecting and monitoring multiple gases simultaneously, with the added convenience of a built-in pump for continuous monitoring.
Inquiry
If you have any suggestions or opinions about our products, please leave a message, and we will immediately answer your questions. Thanks for your support.