What is the Direction of RS485 to use BOSEAN KG-60
2022-12-26 09:36:07
Q: What is the direction of RS485 to use BOSEAN KG-60 ? I need the register of bosean K-G60.
A: Please check this picture in the manual. In addition, Have you bought our gas control panel? Use RS485 signal must be matched with gas control panel. 
4-20mA is a universal signal, If you use this single, it is not need.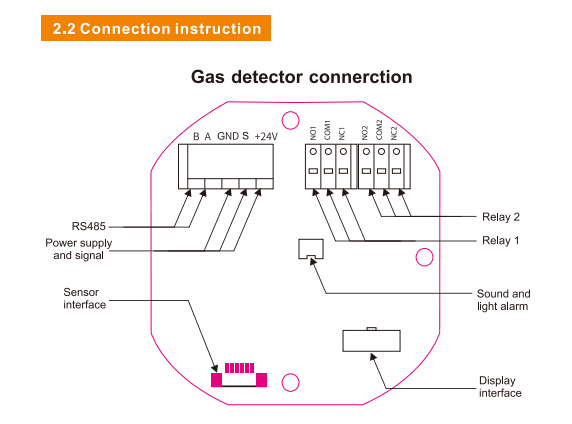 Inquiry
If you have any suggestions or opinions about our products, please leave a message, and we will immediately answer your questions. Thanks for your support.