Natural gas detector characteristics and advantages
2020-04-29 14:02:15
The natural gas detector adopts LCD display, which can directly display the gas concentration at the site. It is easy to operate and has a long standby time. It is suitable for the intrinsically safe equipment required by explosion-proof places.
Natural gas detector adopts explosion-proof design, which has excellent performance, stable and reliable operation, easy installation and maintenance, complete gas range, self-alarmed light alarm indication, and no-open cover safety maintenance. It greatly meets the needs of industrial site safety monitoring. The requirements for high reliability, stable operation of the equipment and diversification of measured gas species have been widely used in atmospheric environment monitoring stations, environmental protection bureaus, petroleum, chemical, metallurgy, refining, gas transmission and distribution, biochemical medicine and water treatment industries.
Natural gas detector features:
The whole machine is small, light weight, waterproof, explosion-proof, shockproof design
High precision, high resolution, fast response
High-capacity rechargeable lithium battery can work for 10 hours continuously for a long time
With time display, remaining battery display
Digital LCD backlight display, display test gas, unit, pumping display.
Sound and light, vibration alarm function
Battery low battery alarm, sensor fault detection alarm function, over-range alarm sensor adopts imported natural gas sensor
The upper and lower limit alarm value can be arbitrarily set, comes with zero and target point calibration function, built-in temperature compensation, reduce measurement error, easy maintenance
Data recovery function eliminates the worries caused by misuse
The shell is made of special materials and processes, not easy to wear, easy to clean, long-term use of light as new
Natural gas detector advantages:
4-20mA signal, relay and standard RS485 digital signal output can communicate with computer in real time.
Real-time monitoring through wired or wireless remote transmission and network transmission; standard bus and standard signal output at the same time; wireless transmission; compatible with secondary instrument, data acquisition module, PLC, DCS system, can drive related equipment.
Plug and play international standard intelligent sensors, on-site maintenance is very convenient.
The three explosion-proof buttons enable the transmitter to be freely configured on the site, such as viewing, setting, and calibration.
Natural gas detector can choose Bosean K-G60 Fixed Gas Detector, BH-60 Fixed Gas Detector,K-600 4 in 1 Multi Gas Detector,BH-90 Singel Gas Detector.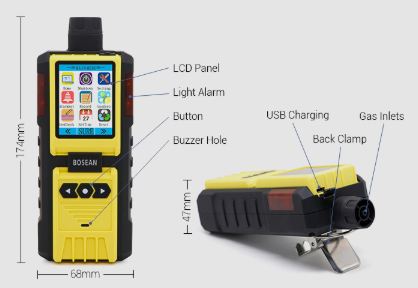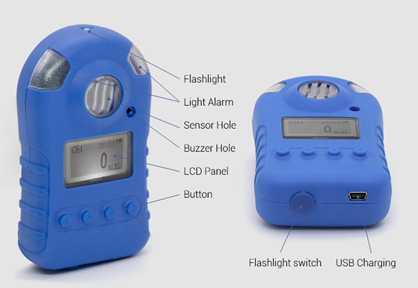 TAG:   natural gas detector fixed gas detector
Inquiry
If you have any suggestions or opinions about our products, please leave a message, and we will immediately answer your questions. Thanks for your support.