Henan Bosean Electric Technology CO.,Ltd meet you the 2018 International Fire Show
2020-04-29 16:13:52
The 2018 International Fire Show opened in Zhengzhou International Exhibition Center on June 13th. This event was organized by the competent units of the Henan Provincial Fire Corps, the Henan Province Fire Protection Association, and the Henan Fire Protection Industry Working Committee. The products involved in fire alarm systems, building fire protection equipment, Fire-fighting equipment products, emergency rescue and safety protection, fire-fighting Internet of things, fire emergency rescue vehicles and other manufacturers and fire equipment dealers, real estate companies, fire installation engineering companies, petrochemical industry, airports, municipal construction and other units, Trade, exchange of large-scale professional exhibitions.
————————————————– ————————————————– ————————————————– ———————–
Henan Bosean Electronic Technology Co., Ltd. invited to participate in the exhibition, demonstrated the company's three major product lines, consolidated the existing cooperation, and explored a large number of potential customers, laying a solid foundation for the development of the market. The exhibition brought together many well-known brands of fire equipment manufacturers in China. The exhibition lineup was unprecedentedly strong. It not only reflected the modern first-rate technical protection system but also demonstrated prevention and early warning systems, and also heralded the future development of the industry's fire and safety industry products. With trends.
Henan Prosperity Electronics Showroom Location: F138
Venue: Hall 1F, 1F, Zhengzhou International Convention & Exhibition Center
Venue: Zhengzhou International Convention and Exhibition Center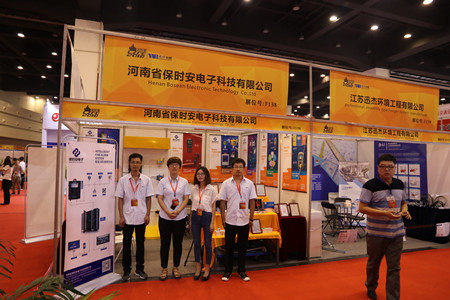 Our company has portable gas detectors, industrial fixed gas detectors, home gas alarms, laser rangefinders and other intelligent fire safety systems. The exhibition lasted for three days (June 13 – June 15) when we were there Visit. 
Bosean attracted many exhibitors during the exhibition, and the staff always communicated with the exhibitors with a professional and full attitude and enthusiasm. The features of the products and the test and detection system were all under the wonderful speech of the staff. The presentation was incisive. After a certain understanding of participants involved in related industries at the venue, they expressed great interest in Bosean Gas Detectors. We hope that this opportunity can be used for more in-depth cooperation.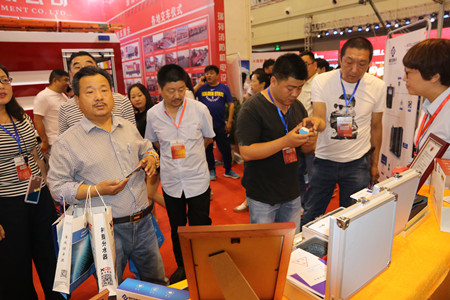 At this exhibition, Bosean reached a cooperation agreement with many customers. At the same time, it also made friendly exchanges with its counterparts and made new friends. Learned about the allocation and assistance of related industries and opened up their horizons. It also brought about new opportunities for the development of Bosean
Inquiry
If you have any suggestions or opinions about our products, please leave a message, and we will immediately answer your questions. Thanks for your support.