Butane Gas Detector
2021-04-12 10:18:01
Butane gas detection equipment
Butane is a gaseous petroleum-derived fuel, which is mixed with propane as liquefied petroleum gas and is widely used in household heating, cooking and industrial heating. Butane gas is odorless, colorless and highly flammable at room temperature. Direct inhalation can seriously harm health.
Butane gas detector and sensor
Bosean provides single or dual sensors to butane gas detection equipment to detect the presence of one or more combustible gases. Our combustible gas detectors and replacement sensors are efficient, economical, feature-rich and innovative, and provide excellent performance. We offer a variety of configurable butane gas detectors.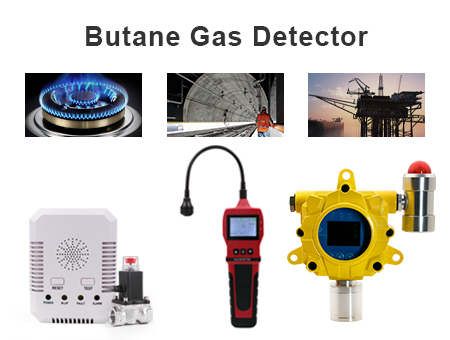 1)For Home
BH-H3 Gas Alarm with Shut-off valve
BH-H3 gas alarm is a kind of wall-mounted household gas alarm, It provides visual and audible signals when the gas concentration reaches the presetting range, and reminds you to take prompt favorable action. We support OEM/ODM/R&D Service. >>>
more details
2)For Various Pipelines
BH90E Portable Gas Leak Detector
With imported high quality semi-conductor sensor and embedded microcontroller, it detects gas leakage with high sensitivity and strong adaptive ability. Being waterproof, dustproof, explosion-proof, and easy to use with high reliability, the detector is widely used in oil, coal, municipal construction, chemical engineering, environmental protection, metallurgy, refining, gas transmission and distribution, biochemistry, agriculture, etc.
3) For Various Factories
K-G60 Fixed Gas Detector
This product has the advantages of stable signal, high precision, rapid response, long life, short polarization time, etc. It adopts industrial grade sensor, the instrument casing adopts explosion-proof explosion-proof structure design, 4-20mA standard signal or directly enters DOS system, which can be widely used.
>>>more details
Inquiry
If you have any suggestions or opinions about our products, please leave a message, and we will immediately answer your questions. Thanks for your support.